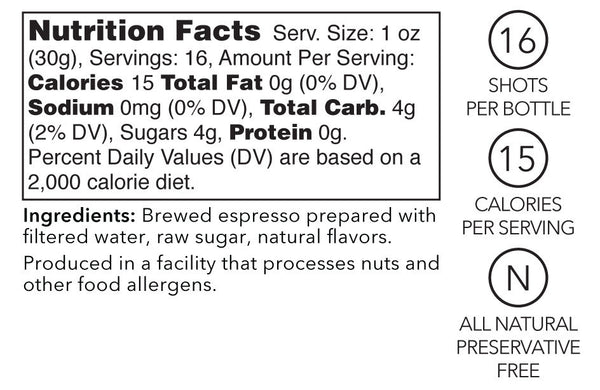 COLD ROMAN "CLASSIC" ESPRESSO - 3 Bottles (48 SHOTS)
3 bottles (48 shots) of our award winning Cold Roman "Classic" espresso.

Hot brewed (never cold brewed) espresso, sweetened with a touch of raw sugar, and our "cuore di caffe" infusion. To prepare, simply shake, pour, and serve.
Enjoy Cold Roman iced, warm, neat, with dairy, in a cocktail, or over dessert.
*Must be kept refrigerated